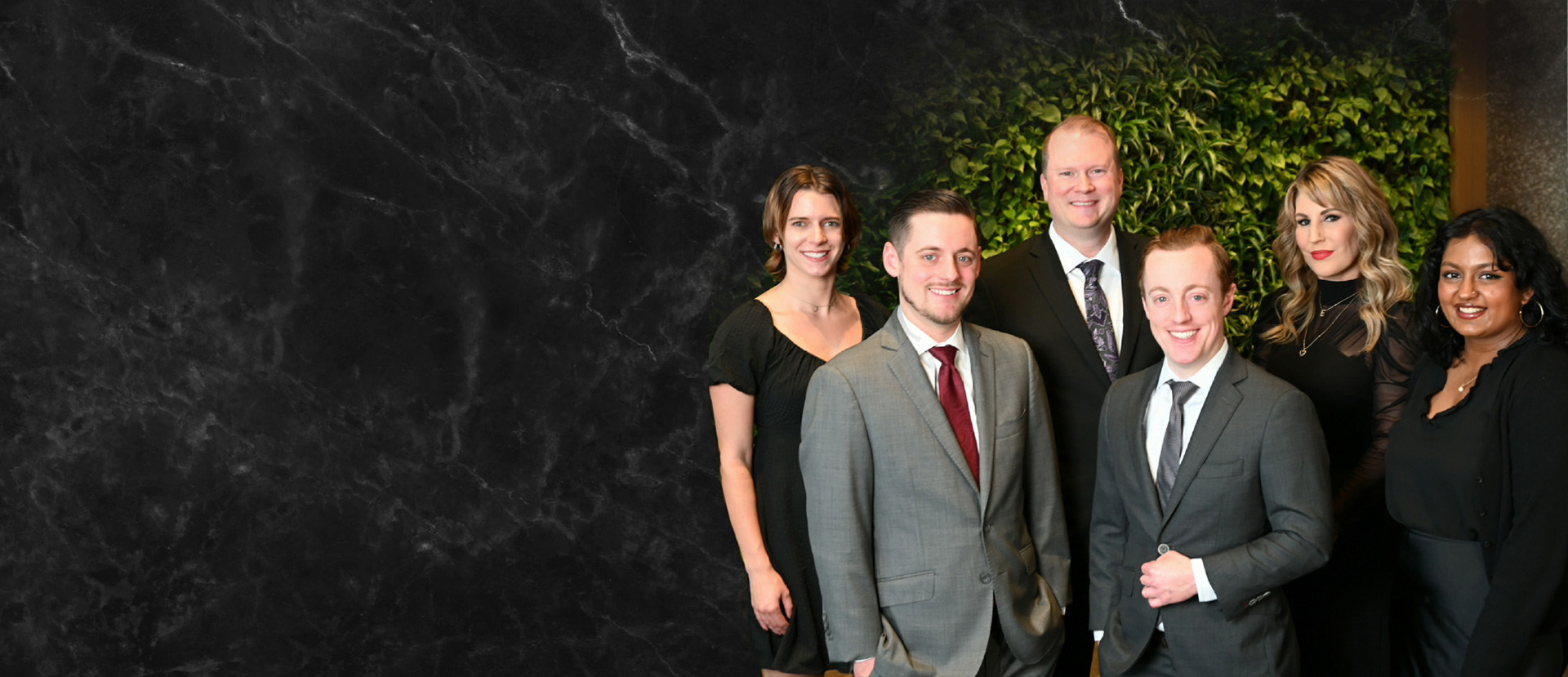 PROTECTING & FIGHTING FOR THE RIGHTS OF YOU & YOUR LOVED ONES We Are an Inclusive Firm
DALLAS, TX ATTORNEYS
Helping Texans Defend Their Rights & Interests throughout Texas
Facing a legal dispute can be daunting. Whether you're confronting a criminal offense charge, navigating a family law case such as a divorce, or putting together a thorough estate plan, the outcome of your case could change your life and the lives of those you care about. At DebnamRust, P.C., our attorneys recognize the emotional and financial toll that legal conflicts can take. We are committed to assisting Texans from diverse backgrounds in identifying and achieving the most favorable outcomes regardless of their legal needs.
---
---
MEET OUR TEAM
Compassionate. Collaborative. Court-Tested.
Serving Clients Across The Great State of Texas
DebnamRust, P.C., a reputable law firm serving residents across Texas, provides top-notch legal services across various practice areas. Our team of skilled attorneys is well-equipped and ready to handle the diverse legal challenges clients may encounter in their personal and professional lives. We are confident in our team's ability to adeptly handle legal issues across various practice areas, showcasing our commitment to offering outstanding legal counsel and tailored support for each client's unique needs.
The Value of Partnering with an Experienced Attorney for Diverse Legal Issues
Navigating the complexities of the legal system can be daunting, especially when dealing with multiple areas of law. By enlisting the help of an experienced attorney, you can confidently tackle a wide range of legal issues with the knowledge and support needed to secure favorable outcomes.
Experienced attorneys have the legal knowledge and a practical understanding of how laws interact and impact your situation. Our legal team understands that each case is unique and requires personalized attention to ensure your interests are protected at every turn.
Whether you are facing challenges in family law, business litigation, estate planning, or any other legal domain, the attorneys at DebnamRust, P.C. are well-equipped to guide you through the process and protect your rights and interests.
Don't leave your legal matters to chance – trust the experience and dedication of DebnamRust, P.C. to secure the results you deserve. Reach out to our experienced attorneys today for personalized legal solutions across a wide range of practice areas.
Our attorneys are available for consultation on cases involving matters of:
Family Law
DebnamRust, P.C., offers a wide range of family law services to clients facing various legal challenges. Our practice area spans family law to include issues of parentage/paternity, LGBTQ+ issues, family violence, adoption, divorce, post-divorce modifications, prenuptial agreements, child custody, child support and spousal maintenance, and child welfare.
Family law attorneys play a crucial role in helping clients navigate the often complex and emotionally charged legal processes associated with familial issues. We also provide clients with valuable guidance and support in drafting agreements, modifying existing orders, representing clients in court proceedings, and ensuring their rights and best interests are protected.
By enlisting the help of a dedicated family lawyer from DebnamRust, P.C., clients can focus on healing and rebuilding their lives. At the same time, their legal matters are handled with professionalism and compassion.
Estate Planning
The estate planning attorneys on our team are dedicated to helping clients protect their legacies and ensure their loved ones are cared for after their passing. We understand that contemplating mortality can be difficult, so our team works closely with clients to develop comprehensive estate plans that provide peace of mind.
An estate plan consists of various legal documents such as:
Documents designed to preserve an individual's last wishes
Legal instruments used to facilitate end-of-life care and efficiently transfer property and assets to designated beneficiaries
The most common types of estate planning documents include:
A statutory durable power of attorney
A medical power of attorney
Living wills
HIPAA releases
Declaration of guardian
Last will and testament
Trusts
Failing to create an estate plan can lead to loss of control over asset distribution, higher costs due to probate, uncertainty in child custody arrangements, and increased family stress. DebnamRust, P.C.'s estate planning lawyers assist clients in understanding the differences between wills and trusts and the importance of regularly updating estate plans to account for life events such as marriage, home purchases, inheritance, or changes in Texas law.
By partnering with our experienced attorneys, clients can ensure that their estate plan is comprehensive, up-to-date, and tailored to their specific needs, safeguarding their legacy and providing peace of mind for themselves and their loved ones.
Business Law
The business law attorneys at DebnamRust, P.C. understand the challenges that entrepreneurs and business owners face in today's competitive market. They are committed to protecting the rights of every client and their interests during business disputes. We are committed to helping you achieve your goals.
With extensive experience in various aspects of business law, our team provides invaluable assistance, such as:
Support with PR concerns
Entity Formation
Crisis Management
Contract Negotiations
Business Creation
Support with Complex Government Regulations
Our experienced attorneys will work diligently to help you avoid pitfalls and legal entanglements that may arise from changes in your business plan. By partnering with DebnamRust, P.C., you can rest assured that your business is well-prepared to handle any legal challenge.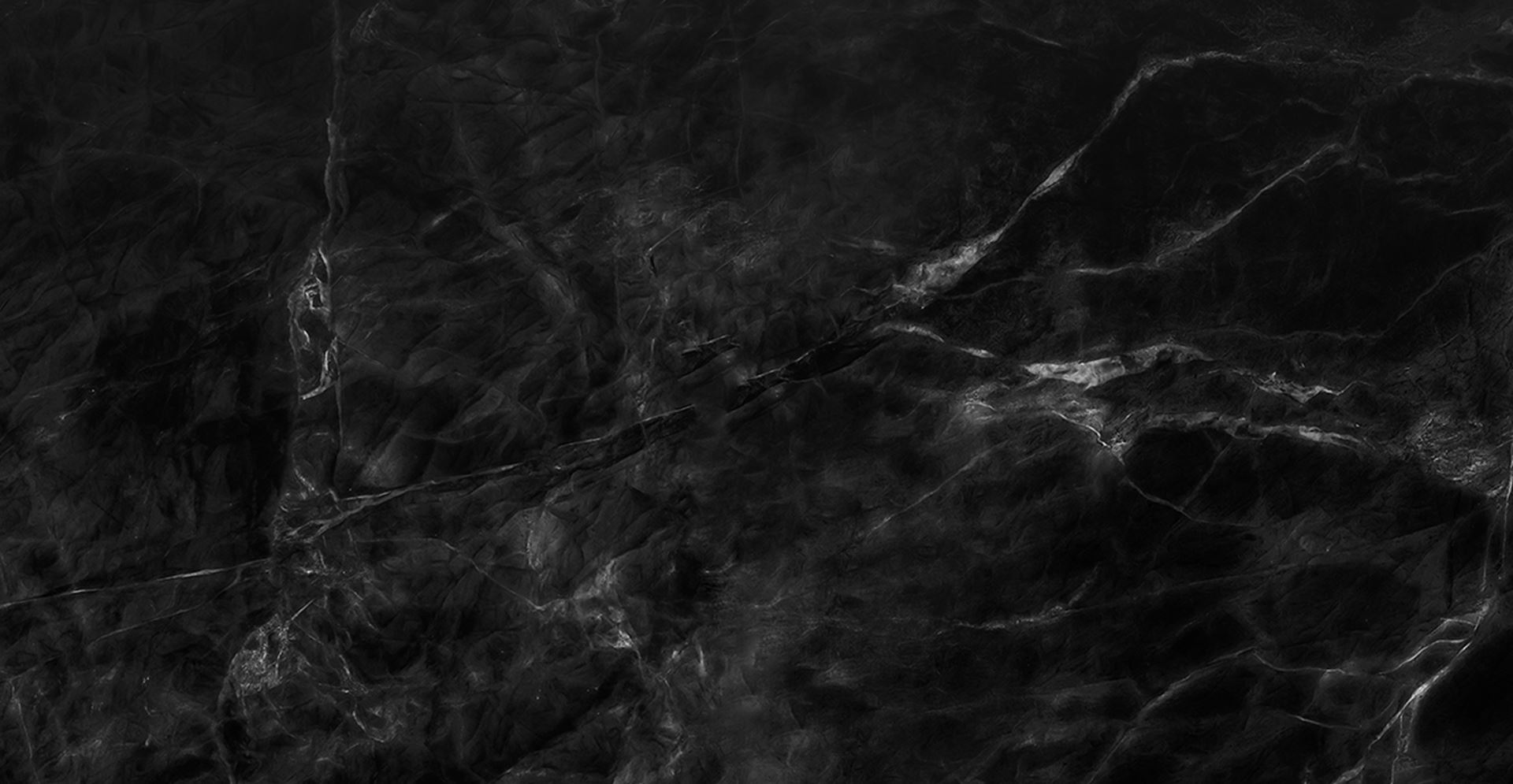 CALM, CONFIDENT COUNSEL
At DebnamRust, P.C., we know that no two cases are the same. We provide all our clients with counsel tailored to their needs. Our lawyers are calm in the courtroom and amicable outside of it, working with you to find the best path forward in your case - whether that means taking it to court or negotiating an agreement with another party.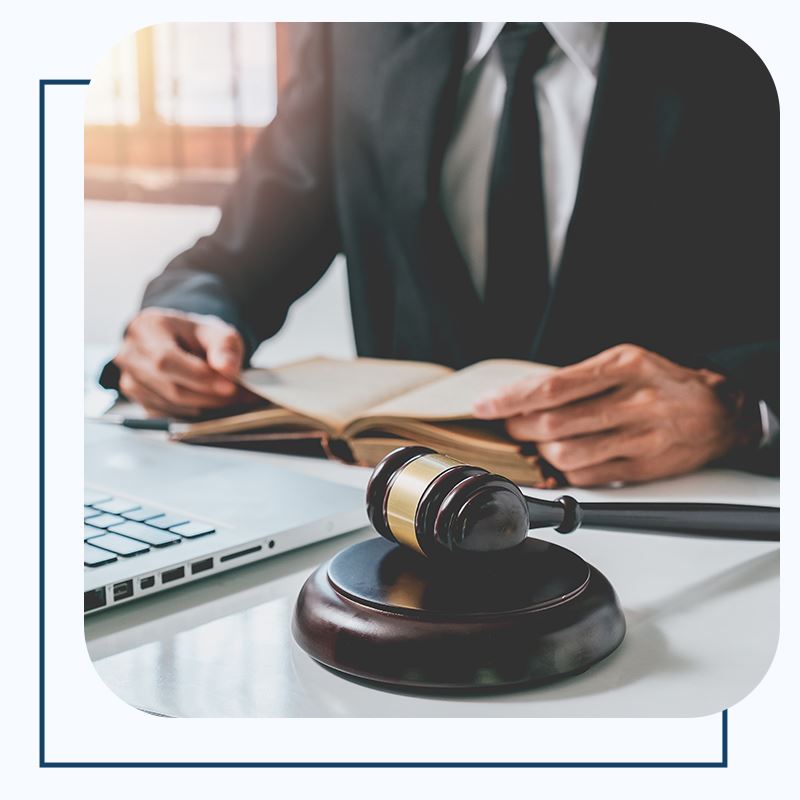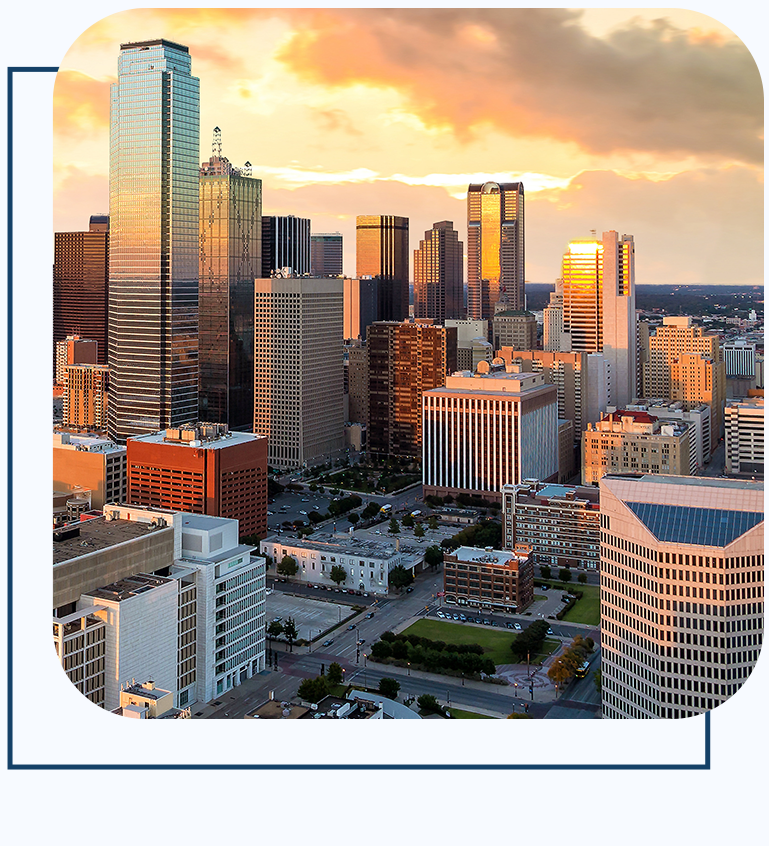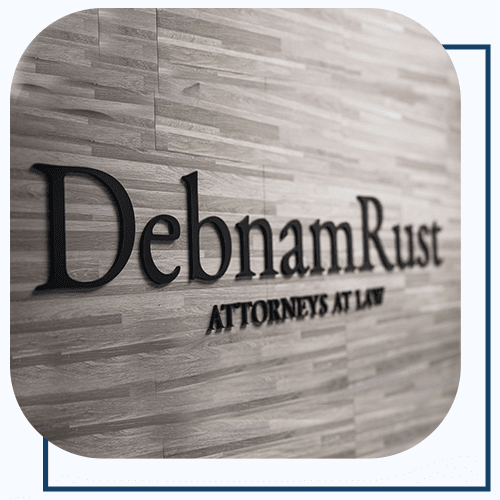 ADVOCATES FOR YOUR FUTURE
We know the impact of legal cases can be far-reaching. Whether we're helping you resolve a family law dispute and make the best decisions for your family or working with you to develop an estate plan that protects your legacy, our attorneys are committed to ensuring you make the best decisions for your present and future health and well-being. Our experienced, empathetic lawyers will usher you through every stage of your legal dispute with conviction and compassion.
Continue Reading
Read Less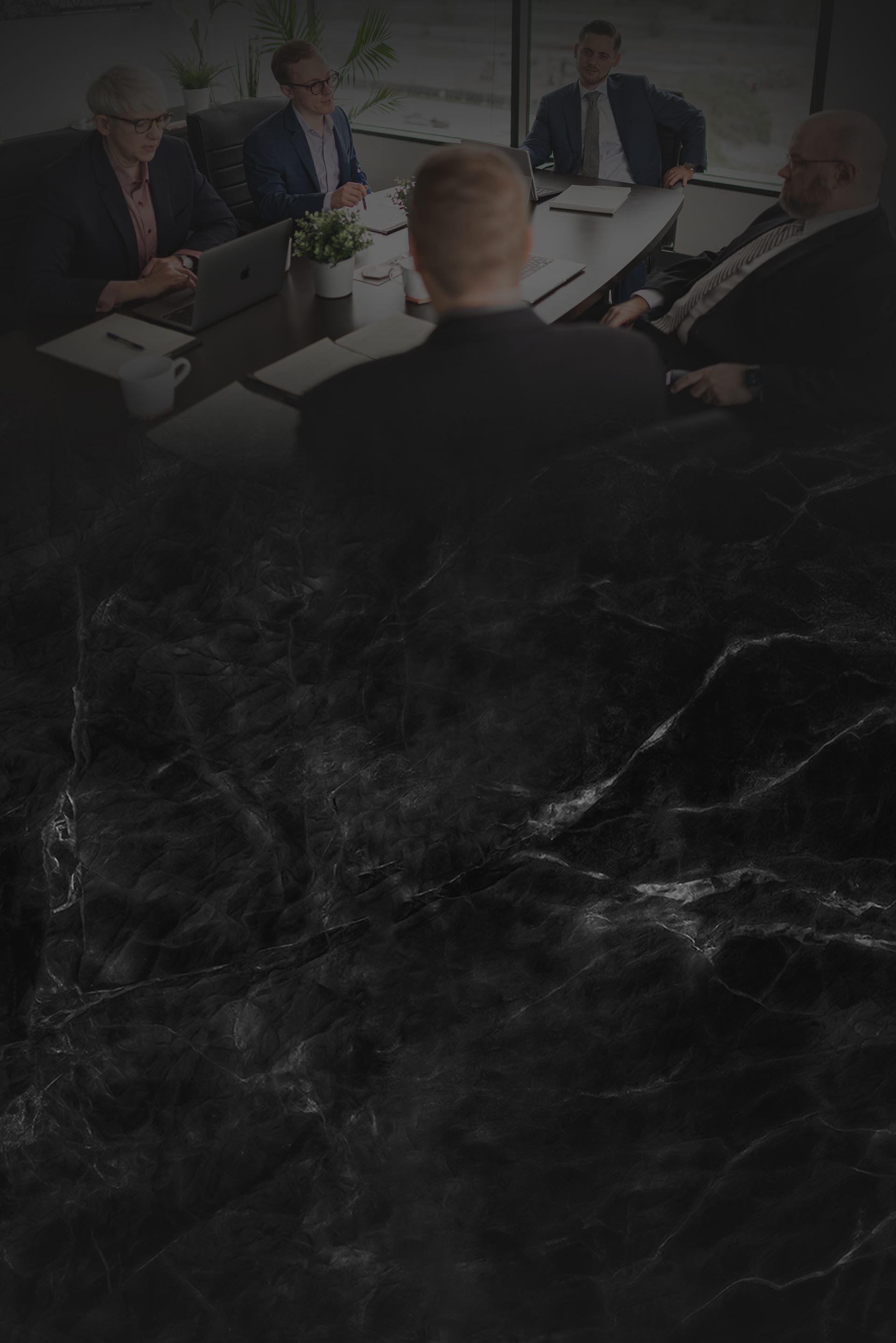 We Come Highly Recommended
TESTIMONIALS
"This team of lawyers is compassionate and caring about their clients and the issues they face."

Kelli Rabalais

"I am pleased to know you and I am happy to bring you clients if I can."

Rola H.

"From my experience with DebnamRust, It was definitely, 'Voice of God'."

Bhavya Batra
High-Quality Legal Counsel THE DEBNAMRUST, P.C. DIFFERENCE
Client-Centered

Our lawyers are here to support you by providing you with reliable legal advice and shouldering the burden of your case.

Open Communication

Even legal processes that initially appear simple can quickly become complex. We ensure that all of our clients are educated and prepared along the way.

Stress-Free

We'll help you fill out and file forms for your case - streamlining the process so that you don't have to worry about getting bogged down in legal minutiae.

Inclusive Law Firm

We're a client-focused firm committed to helping all of our clients seek a positive resolution in their legal disputes, no matter their situation.
Helping You Find the Best Path Forward
CONTACT US
Complete our form below or call us at (214) 758-8681.